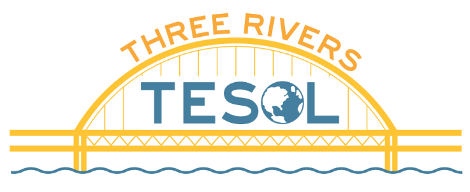 Greetings from the Three Rivers TESOL!
This message is for both members and non-members of 3RT. So please share.
We are happy to share two opportunities of attending the upcoming 2021 TESOL Advocacy and Policy Summit that will take place from June 21st to June 23rd. See additional details here.
3RT is excited to offer support for one registration. The amount offered is $149.
3RT is invited to submit the name of one representative who will receive a 50% discount from the cost of the registration.
To enter the chance to win either option, enter your name here by June 7th. The names will be drawn on June 8th and communicated to the lucky winners by the end of the day.
To be reimbursed for the registration, submit your proof of registration to treasurer@threeriverstesol.org . Details on the 50% registration will follow.
Best of luck!