2019 Fall Conference
Three Rivers TESOL 2019 Fall Conference
Reflection in Teaching and Professional Development
October 19, 2019    8:30- 3:30
College Hall, Duquesne University,
600 Forbes Avenue, Pittsburgh, PA 15282
The Three Rivers TESOL Fall Conference offers professional development opportunities to exchange ideas and practices and build professional networks in the community. The plenary speaker, Dr. Thomas Farrell, Professor of Applied Linguistics at Brock University, Canada, will talk about Reflective Practice.
Full Conference Program now available.

Please note that the membership and registration structure have changed beginning with the 2019-2020 academic year. You do not have to be a member to attend the Three Rivers TESOL 2019 Fall Conference (with the exception of Publisher Memberships). Institutional Members (those currently teaching at member institutions) will have their conference registration taken care of by their institution.
The price for registration is listed below:
Individual Registration: Early – $20; Late – $25
Student Registration: Early – $15; Late – $20
Institutional Member: $15/institutional member attending
Publisher Membership: $0; $75/publisher membership
Early Bird registration ends on October 15, 2019.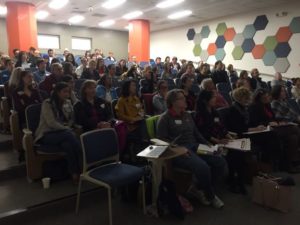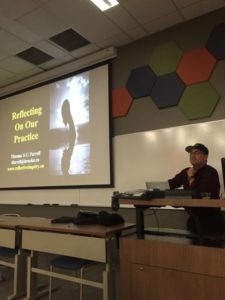 Conference Program Archive